Invitation to Abstract Art – The Expression of Color and Form as Seen in the Watanabe Toyoshige Collection-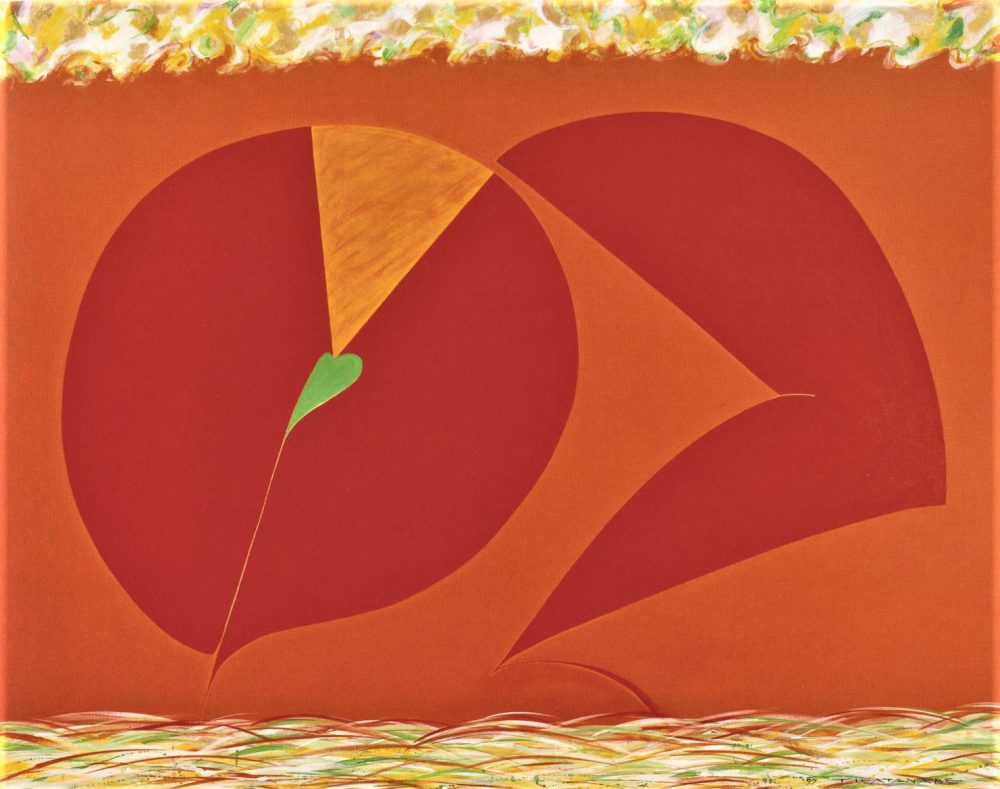 Exhibit Period
Saturday, December 22, 2018 - Monday, February 11, 2019
Exhibit Times
9:30 a.m. - 5:00 p.m.
(last admissions at 4:30 p.m.)
Museum closed
December 25,29,30,31 January 1,2,7,15,21,28 February 4
Admission Fee
Adults: 500 (450) yen High School, College Students: 300 (270) yen * Fees in parentheses are group rates for 20 or more visitors * Half price for visitors with a physical disability certificate, and half price for one accompanying caregiver
Overview
The beginning of the 20th century saw the expansion of abstract art beyond the territories in Europe where it started. A growing number of abstract artists appeared in Japan as well. Even at present there are many artists who continue the quest for a new kind of artistic expression. This exhibit will introduce a diverse assortment of abstract artwork with a focus on the works of Watanabe Toyoshige, who maintains a studio in Nakagawa Town. Please enjoy the many works—full of personality—of artists who have continued to be active at the forefront of modern art.
Museum Talk
A guided tour of the exhibit in Japanese (requires payment of the below admission fee)
Sunday, December,22, 2018, beginning at 3:00 p.m. 
Presented by Watanabe Toyoshige.