The Great City of Edo—Kuniyoshi and Kunisada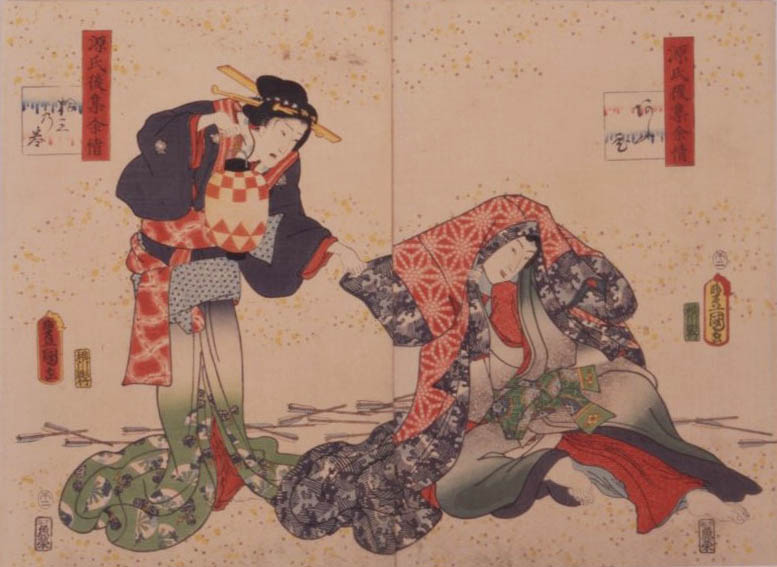 Exhibit Period
Friday, August 2 - Sunday, September 8, 2019
Exhibit Times
9:30 a.m. - 5:00 p.m.
(last admissions at 4:30 p.m.)
Museum closed
August 5, 13, 19, 26; September 2, 2019
Admission Fee
Adults: 500 (450) yen High School, College Students: 300 (270) yen * Fees in parentheses are group rates for 20 or more visitors * Free admission for visitors aged over 70 years, elementary and junior high school students, and preschoolers * Half price for visitors with a physical disability certificate, and half price for one accompanying caregiver
Overview
The Utagawa School reached the pinnacle of its influence in the ukiyo-e world at the end of the Edo Period, when it enjoyed immense popularity. By examining Kunisada's actor portraits and his pictures from the Tale of Genji and Kuniyoshi's warrior pictures and caricatures, in this exhibit we close in on what it was about this variety of works that made these two artists so popular.
Museum Talk
A guided tour of the exhibit in Japanese (requires payment of the admission fee)
Saturday, August 3, 2019, beginning at 1:30 p.m.
Presented by our museum curator