From Edo to Meiji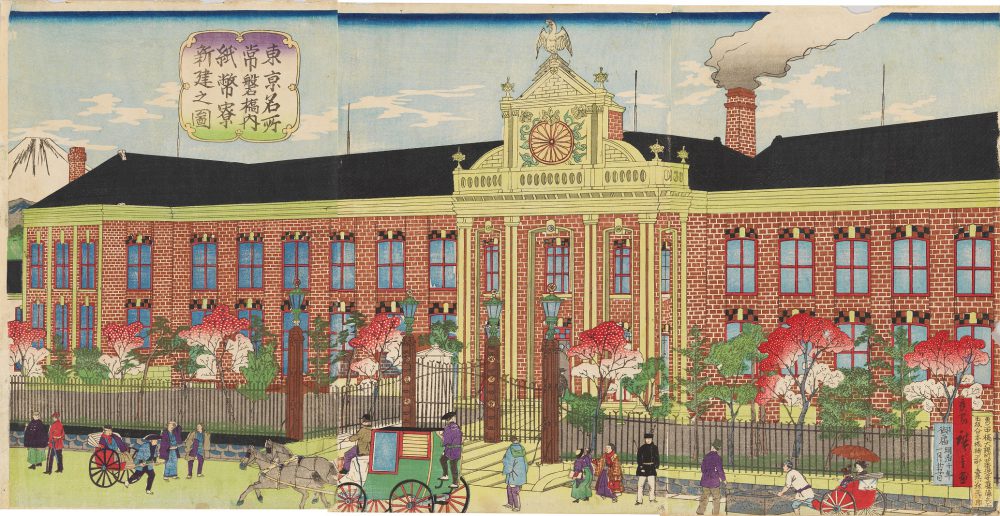 Exhibit Period
Friday, April 20 –Sunday, May 27, 2018
Exhibit Times
9:30 a.m. - 5:00 p.m.
(last admissions at 4:30 p.m.)
Museum closed
Admission Fee
Adults: 500 (450) yen High School, College Students: 300 (270) yen * Fees in parentheses are group rates for 20 or more visitors * Free admission for visitors aged over 70 years, elementary and junior high school students, and preschoolers * Half price for visitors with a physical disability certificate, and half price for one accompanying caregiver
Overview
The Edo Period lasted approximately 260 years. With the arrival of the Black Ships in 1853, the period saw drastic changes resulting from the interference of America and other foreign countries, and the Meiji Period was ushered in. Once Japan opened its doors to the outside world, the political order and municipal systems came under western influence, and the culture of everyday life and in various other fields changed. Utagawa Hiroshige, called the master of the ukiyo-e landscape print, was active as an artist during this tumultuous end of the Edo Period in which he had so long depicted the landscapes of Edo. Soon, in step with the changing times, he the name "Utagawa Hiroshige" was passed down to second and third generation pupils, who left us depictions of the rapidly changing shape of Japan during those times.
In this exhibition, we follow the transition from the Edo to the Meiji periods through the originals, famous places prints and enlightenment pictures of first generation Utagawa Hiroshige through to Utagawa Hiroshige III.
Museum Talk
A guided tour of the exhibit in Japanese (requires payment of the below admission fee)
Saturday, April 21, 2018, beginning at 1:30 p.m.
Presented by our curator.