Special Exhibition Akiyama Shotaro Exhibition gAbsorbed in Photographic Delight: 365 Days in Flowers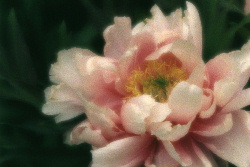 Exhibit Period
Friday, March 4, 2016 - Sunday, April 17, 2016
Exhibit Times
9:30 a.m. - 5:00 p.m.
(last admissions at 4:30 p.m.)
Organized by
Nakagawa-machi Bato Hiroshige Museum of Art
Museum closed
Mondays (open when Monday is a national holiday), the day following national holidays
Admission Fee
Adults: 500 (450) yen High School, College Students: 300 (270) yen * Fees in parentheses are group rates for 20 or more visitors * Free admission for visitors aged over 70 years, elementary and junior high school students, and preschoolers * Half price for visitors with a physical disability certificate, and half price for one accompanying caregiver
Overview
A leading Showa Era photographer, Akiyama Shotaro (1920-2003) devoted his life to photography, from the time he first started taking photos at age 13 straight through until his death. He went independent as a photographer at age 26, excelling at photographing actresses and landscapes, dolls, authors and others in various motifs. From around age 45 he took the constant attraction he felt for photographing 'the flower,' and made it his lifework. Thereafter, he published successive collections of works where 'the flower' played a leading role.
 The "Absorbed in Photographic Delight: 365 Days in Flowers" group of works we are introducing this time was donated to our museum in 2009. The body of works in the 365 Days series became a five-part work. The rich variety of subjects - not only flowers, but water surfaces, animals and others - distinguish this work. You can see the interesting shapes that personify trees, and how he met the challenge of doing abstract style wall cutouts. Akiyamafs words, "I must devote the rest of my life to the pastime of photography," give us a glimpse of his search for photographic beauty in the everyday and his joy in doing so.
 This is the second time our museum is presenting an exhibition of Akiyama's photographs. "Absorbed in Photographic Delight: 365 Days in Flowers" will focus on flowers which are appropriate for the season, but also includes abstracts, water surfaces, tree bark, animals and other subjects to introduce the rich variety in this body of works.
Museum Talk
A guided tour of the exhibit in Japanese (requires payment of the above admission fee) Sunday, March 20, 2016, beginning at 1:30 p.m. Presented by Ueno Masato, Director of the Shotaro Akiyama Photo Art Museum